HEALTHY SNACKING FOR THE BIG GAME MADE EASY
High protein, low carb, and guaranteed to satisfy those savory cravings. Try our best selling 12-pack variety today for a limited time for $5 off
Snack & Get $5 Off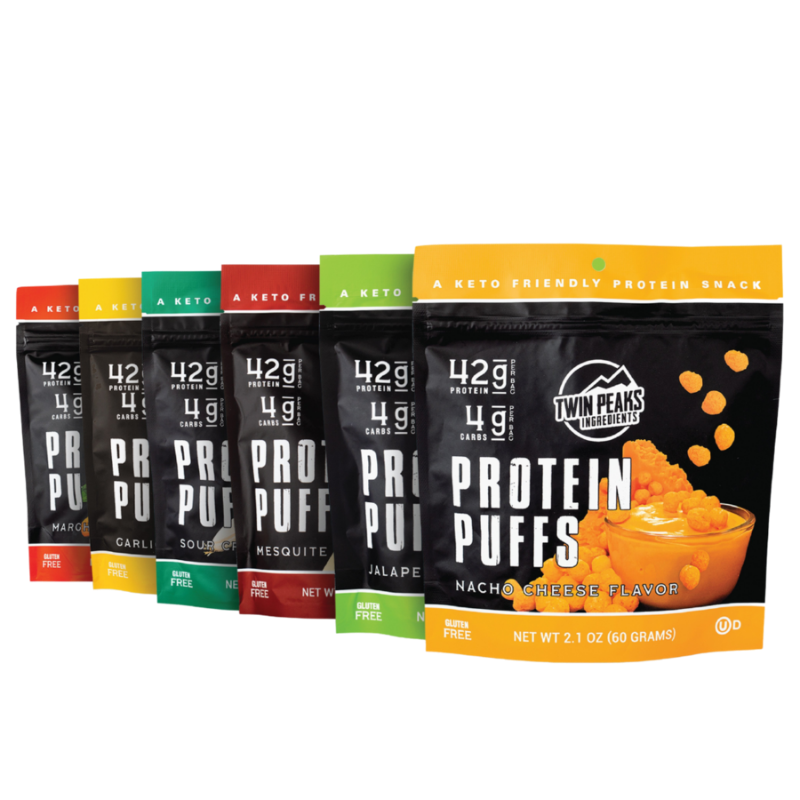 SERVING SNACKS NATIONWIDE
WHY PROTEIN PUFFS
As Americans, we love snacking but our snacks don't always love us back. We wanted to change that. We set out to provide healthier alternatives to our bad snacking habits. With Protein Puffs, we were able to provide guilt-free, high-quality snacks that vibe with anyone trying to live a healthier lifestyle.
SNACK & GET $5 OFF
HEAR FROM HEALTHY SNACKERS LIKE YOU
Thousands have joined the Protein Puffs Snack Pact. Hear what they're saying about Protein Puffs.
"They're like Cheetos for healthy people. Dual benefit: they taste good and can fill in as a light snack. Definitely recommend."
⭐⭐⭐⭐⭐
Kiki
"Damn, they're good. Like really, really good. The only reason I didn't devour them all in one sitting was because I got too full after a few handfuls."
⭐⭐⭐⭐⭐
Domenyck
"Hands down my favorite low carb high protein snack EVER! Delicious, texture reminds of kind of a cheeto, salty and crunchy."
⭐⭐⭐⭐⭐
Jose
BY THE NUMBERS
Under 150
Calories Per Serving
4.2G
Essential BCAAs Per Serving